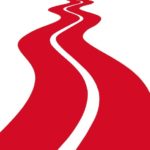 Please sign up for my email List! Delphi Freeman Band Meet our band members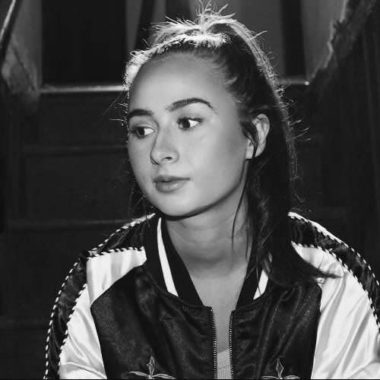 Delphi Freeman
Delphi Freeman is an emerging 18-year-old indie-pop music artist, singer/songwriter & female- front for the band, Delphi Freeman. From a remarkably musical extended family (where musical instruments outnumber the furniture!), Delphi's SF Bay Area-based band is comprised of her and her two talented older brothers Luke and James Lyford. Delphi is a passionate and precociously gifted musician/multi-instrumentalist (violin, piano, guitar) with over 100 self- written original songs already under her belt. Performing weekly shows at Ghirardelli Square since 2014 – just a few blocks west of the hustle of the historic Fisherman's Wharf, Delphi's live shows at the world-renowned chocolate venue have become a tourist attraction in themselves and helped build her growing International – as well as local – fan bases.
Tilting the music genre scale toward indie- pop with a heavy dose of earnest folk, Delphi's authentic sound takes a decidedly out-of-the-box approach, particularly for her age group and within the pop genre. Delving into uncharted dimensions of songwriting and sound, Delphi has been recognized as being talented beyond her years, an unusually remarkable young female performing artist. Many have compared her to a young Jewel or Alanis Morrisette, (both of whom she'd never previously heard), folk songstress Joni
Mitchell, Tori Amos and current pop chart topper Daya. During her weekly performances, she is known to draw tourists and local passersby into the Ghirardelli mermaid fountain plaza, where they're mesmerized and drawn to her pure, shining voice and melodic, thought-provoking lyrics. Her talented brothers/bandmates keep a tight, percussive accompaniment as the crowd grows.
"I love writing lyrics that are meaningful and deep with the ability to make a person feel hopeful and happy and uplift those who are going through difficult times. There's so much love, discovery, and adventure yet to be experienced in this world! I hope my music inspires people to love those they are closest to and to reach out to those who are not so close, the lonely and forgotten," Delphi says of her musical mission.
In late 2015/early 2016, Delphi and the band produced and released three original singles. A full original debut album, "Audio Cinema", was recorded over the summer of 2016 at the legendary Fantasy Studios in Berkeley, CA. "Audio Cinema" features drummer Donny Baldwin and pianist Chris Smith of Jefferson Starship, and saxophonist Greg Thomas of P-Funk. The band also collaborated with composer/conductor Minna Choi of MagikMagik Orchestra (who has worked with indie/alternative artists Weezer and Death Cab for Cutie, among others). It was co- produced by the trio, OwlCove Productions and Jefferson Starship's production manager Lewis Robertson and partner Rachel "Lightning" Rose. It is scheduled for release in early 2017.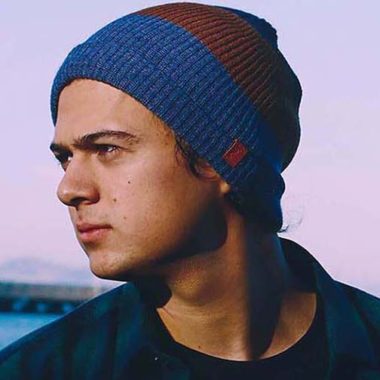 James Lyford
James Lyford not only plays Bass and Guitar for Delphi, he's her brother! James spearheaded the production of Delphi's first album "Audio Cinema". A recent graduate of SAE, he's had a chance to work with the 'big boards' in co-producing the first Delphi releases with Luke (his brother).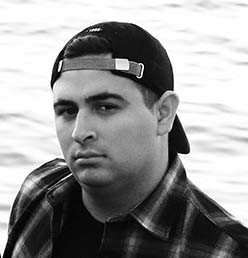 Luke Lyford
Luke has been with Delphi from the very beginning when they were busking in San Francisco to raise money to make their very first purchase as a band: a custom made Cajon. Luke's Cajon playing is getting a lot of attention in the SF community, and is always one of the very first things that tourists lock in on as they make their way through the Ghirardelli Square. The way Luke plays is very unique, in fact, after they recorded at Fantasy Studios last summer, they decided to 'digitize' his beats to create some of the key loops for the tracks on "Audio Cinema".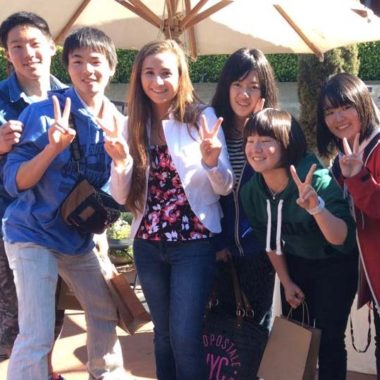 YOU!
If it weren't for 'you' our fans, we definitely would not be where we are today. you are most assuredly an essential part of our team! When we started, we had more and more 'Delphins' every week. And last May, when we started inviting you to support us as we set our sights on recording at Fantasy Studios in Berkeley, CA, you stepped up BIG TIME! We never forget, and are always more and more humbled that you are growing day by day in your faithfulness, love, and joy! Truly, we would not be here without YOU!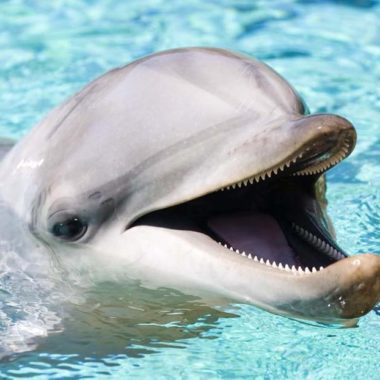 The unknown fan
We are soooooo grateful for those of you who have stood behind us, but never wanting to receive any attention. We are friends forever!
"I absolutely believe Delphi Freeman is destined to be one of the breakout
artists of 2017. She's an incredible singer/songwriter. And for a
17-year old, she's not writing about typical teenage drama. Delphi writes
as if she's a veteran of the music industry. The lyrics are simply more
mature. As for her voice, it's a mix of Jewel and Alanis Morissette, with
Jewel coming out on top. But at the same time, the voice is all Delphi
Freeman. If anyone needs proof of what this San Francisco-based artist
can do, just watch one of her many live shows on YouTube. Or better yet,
have her appear in-studio. You'll soon know what I'm talking about."
Ted Anthony
iHeart Media, San Francisco
Ted Anthony
Every time you listen to Digital Throwback you notice something new
and exciting. So many of Delphi's Songwriting talents are evident in this
song, starting with the amazing lyrics and vocals. As a fellow songwriter
she puts me to shame. Her originality and creativity are leaps above any
artist I have heard. And she's only 18! She creates a story with great
imagery and thought and takes her listeners on a journey they will want
to take again and again . Her brothers James and Luke provide very
strong production skills as well as bass and percussion. Last but not
least Mike Stuhr's cowbell was legendary. Everybody should be proud to
have worked on the album of the year!
Mike Stuhr, President, Orion Starr Records
Mike Stuhr
(From the NAMM Show)
"It's also worth mentioning that the girl she was playing with, Delphi
Freeman, sang and played great! She made a point of saying she's
16, but again, there was no need to qualify her talent by pointing
out her age. She was really good and she and the band write some
very good songs. Watching them with Gina Osmar, aka 'G' was a real
treat, I ended up staying longer than planned and caught 7 songs
or so." Bermuda- Drummerworld Pro Drummer Forum January/2016
NAMM-Anaheim, CA
Bermuda
""In short, I think Delphi Freeman is a very promising talent who has the potential to become a MASSIVE pop star in the artistically underserved "Teen Pop" market and hopefully beyond. With the right people and resources behind her, this is something that should happen." – Stephen Phillips, Nashville native and music-scene blogger of "Ready Fret GO!""
Stephen Phillips
"Delphi Freeman is a very fine talented recording artist, and one of the most focused, motivated musicians I know for her young age of 17. Not only is she very dedicated to her craft by actively performing on a regular basis at various venues and live street performances; she is very engaging with her fans both live and in multiple forms of social media. As I observe Delphi's budding and blossoming music career, I am reminded of one of my own clients, Norah Jones, whose fan base I worked with for ten years following the Grammy Awards. I see in Delphi some of that same tenacity, and passion for music while she brings her own style of unique vocals to the stage or studio. She demonstrates joy, and spreads love to people wherever she goes. In the San Francisco Bay area and in other parts of the country Delphi Freeman is most definitely one to watch in the music industry."
CT Straps
Delphi's Electronic Press Kit
General Inquiries & Booking contact: West Coast Vibe
707-688-6344
westcoastvibe101@gmail.com
http://delphifreeman.com

Electronic Press Kit: https://www.reverbnation.com/rpk/delphifreeman